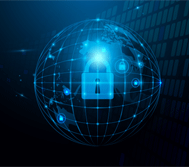 With so much enterprise network traffic now destined for the cloud, backhauling traffic across an expensive MPLS connection to a data center to apply security policy no longer makes sense. Software-defined WANs (SD-WAN) promise lower transport costs with direct, higher-performing connections to cloud and Internet resources. But what are the security implications of moving traffic off of private MPLS VPNs and onto public broadband links?
This article tackles the above and many more questions around enterprise WAN network connectivity options and the different type of SD-WAN network implementations along with their advantages and disadvantages.
Here's what we've got covered for you:
SD-WAN Deployment Options
Do-It-Yourself (DIY) – Deploying Security at Each Site
Telco Managed SD-WAN Services
SD-WAN as a Service
Summary
Directly connecting branch offices to the cloud increases your exposure to malware and Internet-borne attacks, expanding your attack surface across many sites. If not adequately addressed, these risks could outweigh the cost and performance benefits of SD-WAN. Let's take a look at the SD-WAN options for securing your sites.
SD-WAN Deployment Options
There are a few SD-WAN options available. Each requires a different approach to branch security:
Do it yourself (DIY): It's possible to build and manage your own SD-WAN by deploying firewalling and unified threat management (UTM) capabilities yourself at each branch site. You can install separate physical appliances for each type of security you need or run the security tasks as virtual network functions (VNFs) in software. VNFs usually run in a special CPE appliance, but it may also be possible to run the VNFs in your branch router, depending on which router vendor you use.
Telco managed SD-WAN services: This option mirrors the DIY approach above; however, a telco resells the needed SD-WAN appliances and software to you and manages the installation on your behalf. The SD-WAN setup is the same but lightens the load on your IT staff and reduces the need for specialized SD-WAN skill sets in-house.
SD-WAN as a cloud service ("SD-WANaaS") from a software-defined carrier (SDC): With this option, most SD-WAN functions run as a distributed, multi-tenant software stack in a global, private cloud maintained by your SDC. The provider integrates multiple levels of security into the network in the cloud, and your traffic traverses the SDC provider's own IP backbone, avoiding the risk and best-effort performance challenges of the public Internet.
Let's take a closer look at each approach.