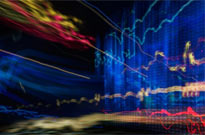 Monitoring network traffic & bandwidth usage via Netflow is mandatory for any type and size network. Gaining visibility into user traffic, application traffic and data flows allows network engineers, administrators and security specialists detect bottlenecks – network congestion, unusual traffic patterns, monitor SLA agreements with providers, verify bandwidth availability, detect Quality of Service (QoS) issues, Wi-Fi Network monitoring, plus much more.
Here's what we've got covered in this article:
Netflow: Discovering & Monitoring Your Network Traffic
Important Features in a Netflow Monitoring Tool: Visibility
Important Features in a Netflow Monitoring Tool: Troubleshooting
Important Features in a Netflow Monitoring Tool: Network Capacity Planning
Important Features in a Netflow Monitoring Tool: Security Analysis
Important Features in a Netflow Monitoring Tool: Monitor Media Rich Traffic
NetFlow Analyzer: An Efficient, Precise, Reliable Professional Netflow Tool
Summary
Netflow: Discovering & Monitoring Your Network Traffic
Netflow is a network protocol developed by Cisco used to collect IP traffic information and monitoring network traffic. It's used and supported in almost any network and has become the de-factor industry standard.
Other vendors support similar flow technologies, here are a few examples:
HP/3Com, Dell and Netgear: s-flow
Juniper: Jflow
Ericsson: Rflow
Alcatel-Lucent: Cflow
Huawei: NetStream
IT infrastructure has become much more sophisticated in the last decade and equally complicated. With the market growing every day, customer expectations are higher than ever. Networks are no more limited within a firewall. Now it extends to public and private clouds, and SaaS. This makes it more important for network admins to ensure faster connectivity between the user, and the public and private clouds or data centres.
The primary objective of bandwidth analysis is to monitor the performance of your network, and this can include different types of bandwidth utilization such as application traffic, wireless network, Wide Area Network (WAN) or Local Area Network (LAN) utilization, etc., where every device, service, and individual user is competing for their share of bandwidth. While the immediate solution for traffic congestion could be increasing your bandwidth capacity, the challenge is in realizing if your enterprise even requires that extra bandwidth. And in case you find yourself unable to provide sufficient bandwidth to users based on their needs or unable to control non-business traffic, you are not alone.
Network admins cannot manually keep track of everything going on in your network 24×7, and according to reports and surveys conducted by Packeteers, at least sixty to seventy percent of network managers don't know what is traversing their networks. Your network is prone to various attacks, and congestions or spikes in your network could be caused by internal or external threats that can vary from DDoS attacks to your own business-critical applications.
As we can appreciate, it is extremely important the network tools used are capable of providing enough information and visibility so we can monitor, identify and troubleshoot effectively and efficiently as possible.
A common question is what capabilities should the bandwidth monitoring tool provide?
Important Features in a Netflow Monitoring Tool: Visibility